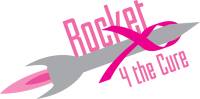 High School Seniors Sanzio Angeli, of Clover Hill High School, and Dylan Whitesel, of Midlothian High School, hope to raise money and awareness for Breast Cancer research and break a world record at the same time. They are combining their love for model rocketry with community citizenship to create "Rocket4theCure." Sanzio and Dylan are selling model rockets for $10 each to be launched simultaneously, hoping to launch 4,000 rockets, which would shatter the standing record, all while raising money for The Central Virginia Affiliate of Susan G. Komen.
All Rocketry Clubs >> Search Rocketry Clubs >>
Click on a column header to sort by that column. Click the column header again to reverse the sort order.
To find a model rocket club or a high-power rocketry club near you, please enter your location in the search box at the top or bottom of this page then click the "Go" button. Our database of rocketry clubs will be listed in order of distance from the address you enter. This list includes clubs associated with the National Association of Rocketry and the Tripoli Rocketry Association in addition to clubs affiliated with other associations and unaffiliated clubs. For more information about a club, including a link to the rocketry club's web site and directions to the club's launch site, click on the name of the club.
What You Can Do