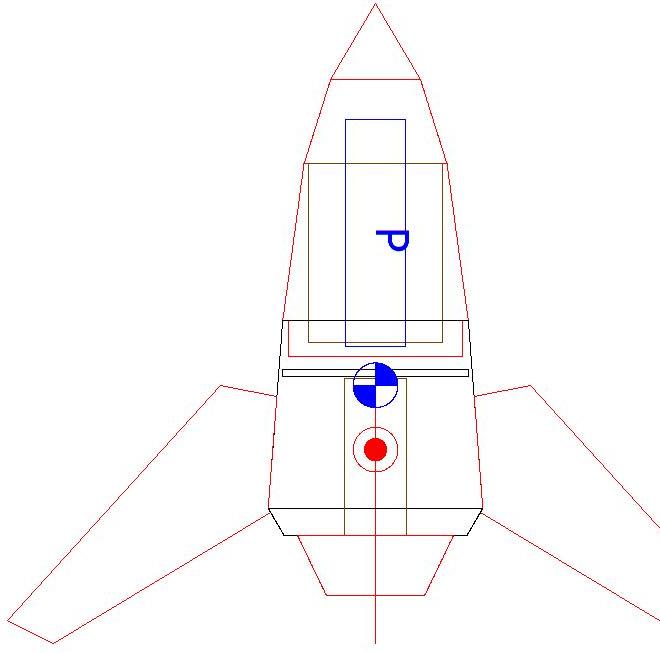 Rocksim Design File
Comments: I had to make a lot of estimates for fin shape and body composition. However, the simulation came within 0.25 g of the actual mass! The fin shapes are rough estimates; the actual model has molded plastic features. The nose cone and top two transitions are actually one plastic piece.
Designer: Estes Mini Marz Lander (RTF)
Download Mini_Marz_Lander_RTF.rkt
To use the design file above, you need a copy of Rocksim, a rocket design and simulation program.
CG: 3.3662 inches from front
CP: 3.9328 inches from front
Margin: 0.72 Marginal
What You Can Do