Viking Rocksim Design File
Comments: The original kit had a plastic nose cone. The current kits use a balsa nose cone, instead. This version uses the five-fin arrangement shown in the instructions. The streamer indicated is what comes in the kit. I recommend doubling the length shown.
Designer: Estes Industries Model 1949
Download Estes_Viking.rkt
To use the design file above, you need a copy of Rocksim, a rocket design and simulation program.
Kit Name: Estes - Viking {Kit} (1949) [1986-]
Diameter: 0.7400 inches
Length: 12.1000 inches
Style: Sport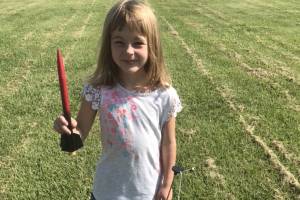 CG: 7.8474 inches from front
CP: 10.3041 inches from front
Margin: 3.34 Overstable
What You Can Do