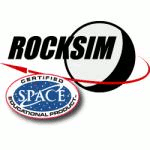 Neptune's Minus-E-9 Rocksim Design File
Comments: You can buy most of the parts from Apogee and Balsa Machining.(Now when you look at the Rocket design components you will see that the Screw Eye is in the Upper Airframe.
Designer: Craig-(Neptune Rocketry)
Download Neptune\'s BT-60-Minus-E-9.rkt
To use the design file above, you need a copy of Rocksim, a rocket design and simulation program.
What You Can Do