Save up to 50% off our regular low prices by shopping at JonRocket.com during our Black Friday sale from November 26 to December 1. The specials are updated each day and purchase quantities may be limited.

If you've never ordered from JonRocket.com before, you can save an additional 5% by entering the discount code SAVE5 at checkout.
Flight Logs >>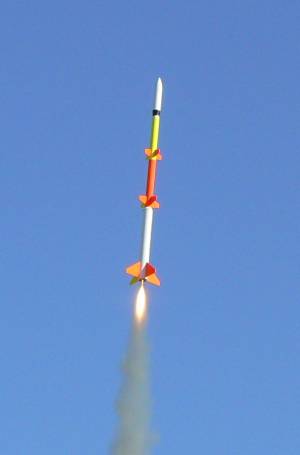 Flight Log - 2010-03-14 Mike Caplinger's Argo D-4 Javelin
Booster-only two-stage test. Altimeter deployed second-stage main at apogee but chute lodged in tube. First-stage motor ejection very late; deployed 20 feet AGL. Fin damage to both stages; repairable.
Motors:
- Post a Comment -
What You Can Do