(
Contributed
- by Dick Stafford - 10/24/07)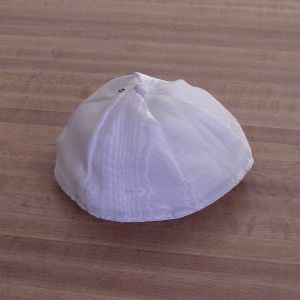 Brief:
This is a quick and dirty saucer-style rocket based on a yarmulke that I got at a Jewish wedding that I attended. The way I built it, it was ARF (almost ready to fly), but then, I cheated!
Modifications:
I was thinking about building a custom core for the yarmulke when I found the Ultra Delta Saucer fit just nicely. I cut a small hole in the yarmulke to accommodate the launch rod and tack-sewed it to the saucer in 4 spots.
Construction:
Parts list: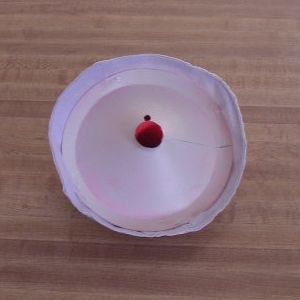 One yarmulke
Needle and thread
Build the saucer as described in the instructions (see EMRR review linked above). Attach the yarmulke as noted in the Modifications section.
Flight:
This rocket flies just like the original but is funnier. I flew mine on an E9-P. 100% Kosher!
Summary:
Not much else to say. I'm almost embarrassed to submit it as a review.