Construction Rating:






Flight Rating:






Overall Rating:





Contributed by Mike Caplinger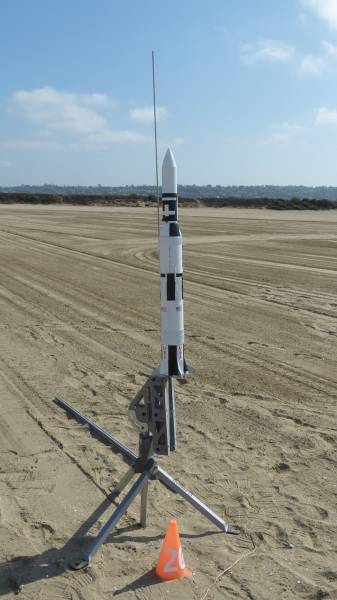 Brief
This is a short review of the Estes Apollo 11 Saturn V kit, number 2157. I purchased the kit in 2017.
There are several reviews of this kit in its various forms over the years on RR and tons of information on the web. Probably the definitive source of information is Chris Michielssen's build thread from 2011, which starts at http://modelrocketbuilding.blogspot.com/2011/04/estes-saturn-v-build-part-1-parts.html
I'm going to focus only on a couple of major complaints I had about the kit. Also, I decided to build the model as the Skylab I launch vehicle, so I had Gordon (Sandman) at Roachworks Custom Turnings make me a balsa Skylab nose cone and I added some length to the BT-80 of the third stage, which allowed me to skip the parachute suspension system that the stock build uses.
Disclaimer: I'm going to describe a lot of problems I had with the build, and my overall rating is going to be pretty low. That said, many people are better builders than I am and there are many instances of great kit builds out there, so it's not like it can't be done. I just think that the kit is unnecessarily hard to build, so view this as constructive criticism. Or feel free to assume that I'm just lazy and not much of a craftsman, I won't argue.
Components
The kit uses vacuform plastic for four body tube wraps, the second-stage transition, and the first-stage fin fairings. Unlike earlier versions of the kit, at least the fins are regular plastic and come in two halves.
Read the rest of the review ...