Construction Rating:






Flight Rating:






Overall Rating:





Contributed by Steve Lindeman
Brief
I ordered the SkySpike for $15.00 on a Monday evening on eBay from "bluegrassrocket" and a priority mail box was sitting on my porch Thursday afternoon when I came home from the store. Very fast service and the kit arrived undamaged. I was surprised when I opened it up to discover that it came with a bonus kit, the "Square in the Air," which lists for $ 5.00 in their enclosed catalog.
The "Square in the Air" is similar to Squirrel Works's "Pie in the Sky" rocket except that it is square and only has four pieces to glue together. Also included was a "Dare 2 B Square" sticker and a 1 3/8" x 2 1/4" strip of sandpaper.
For those of you unfamiliar with NewWay Space Models, they are relatively new to rocketry, but they have something different to offer. All of their kits come with square tubing. That's right, I said square tubing. Only the motor tube is round. Everything else is square, even the launch lug (don't worry though, as it is sized to easily slide up and down an 1/8" launch rod).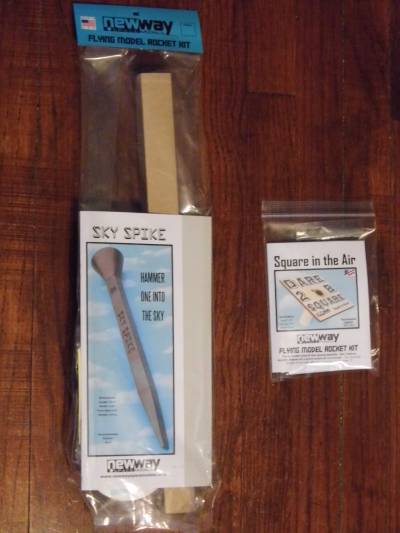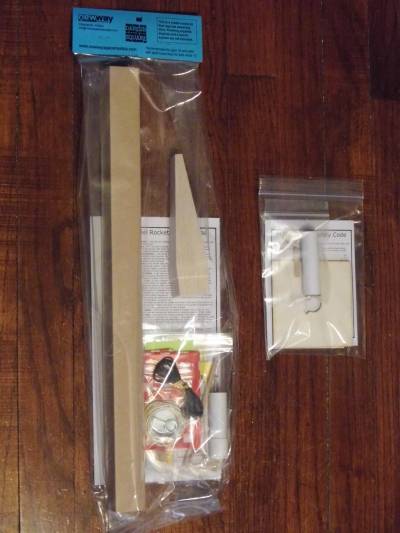 Components
The Spike comes with the following parts:
The only things missing are glue, paint, and an Exacto knife. Very impressive.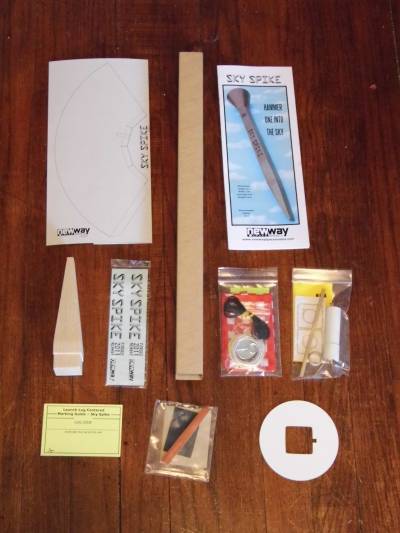 Read the rest of the review ...