Construction Rating:






Flight Rating:






Overall Rating:





Contributed by Hans Haase
Brief
The Lynx, by Estes, is a futuristic space plane styled kit flying on mini motors. Advertised as a level 3 kit, it brings the complexity of larger and more detailed Estes kits to the 13mm motor size range. It is definitely a unique kit for a small 13mm bird.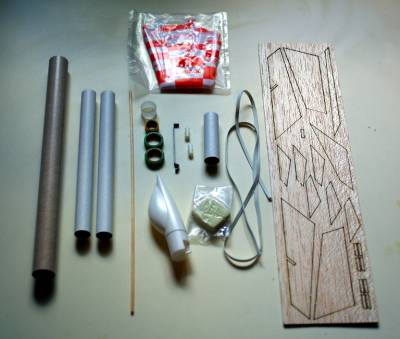 Components
Components are standard Estes materials. The main body tube is a BT-20, with a pair of BT-5's included for the side intake details. The single balsa sheet is laser cut with a significant number of pieces. Motor mount is the standard 13mm fare... motor tube, two centering rings, hook, blocking ring, and extra sleeve to retain the motor hook. Rounding off the material is a rather distinctive nose cone with a cockpit bubble, clay weight, 1/" dowel, and decal sheet. Rather unusual for a BT-20 kit, the included recovery option is a 12" plastic parachute.
Most of the material was of typical Estes high quality, but I did find the centering rings and motor blocking ring to be very soft and crumbly compared to usual.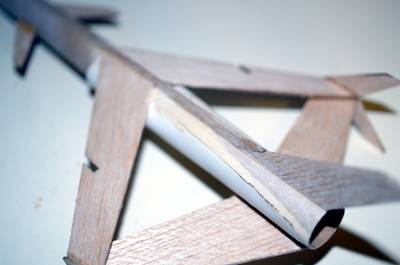 Read the rest of the review ...