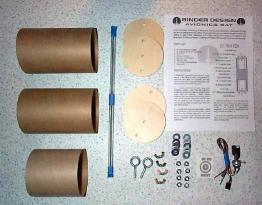 Brief:
Altimeter bay kit for 3.9inch rockets.
Construction:
2 coupler tubes
4 bulkheads
2 all-threads
4 wing-nuts
4 washers
4 nuts
1 key switch
Construction PRO's: Instructions were complete and easy to follow, backed up with great illustrations. Construction was easy. Only gotcha is the cutting out of airframe hole for switch to go in. No special tools are needed.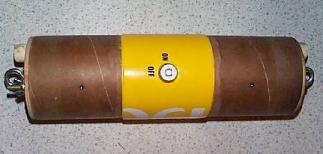 Summary:
PRO's: This altimeter bay is made different from any other that I've seen on the market. In my opinion, the main pro of this kit is the fact that the key switch allows you to arm your electronics when the rocket is on the pad without having to disassemble anything.