Brief:
A single staged Model Rocket commemorating the Star Trek series 25th Anniversary. Flies on a single 18mm motor and recovers with a standard 18" plastic parachute.
Construction:
Again, as is the case with the Enterprise rocket in this series. The Klingon ship has a very extensive parts list. Many Vacuum Formed parts that would also make this kit a difficult kit to clone. However, I was surprised when I opened the box to see that the parts inside seemed dwarfed by the size of the box. Below is the listed parts list: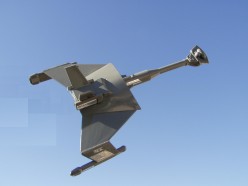 1 Body Tube BT-20J (2.75" 70mm)
1 Engine Hook EH-2
1 Retainer Ring HR-20
1 Split Adapter Ring AR-2050S
1 Adapter Ring AR-2050
2 Die-Cut Balsa Sheets BF-74
1 Molded Plastic Parts Set PF-74
1 Hull Body Tube BT-50FE (6.5" 165mm)
1 Pattern Sheet SP-74
1 Die-Cut Card Sheet TA-74
2 Drive Unit Body Tubes BT-2CB (3.25" 83mm)
1 Access Boom Body Tube BT-5P (5.1" 130mm)
Clay Weight (2/3 oz. 19gm.)
1 Wood Dowel WD-1C (6" 152mm)
1 Launch Lug LL-2B (2.375" 60mm)
1 Shock Cord (22" 55.9cm)
1 Parachute PK-18A
1 Shroud Line Cord SLT-108 (108" 274cm)
6 Tape Disks TD-3F
1 Screw Eye SE-2A
1 Adapter TA-550
1 Water Transfer Decal KD-74A
1 Foil Stick-On Decal KD-74B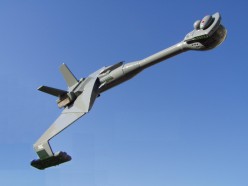 These instructions seem to jump around quite a bit making them a little harder to follow. Part orientation isn't always obvious and requires careful studying of the illustrations to get it right. I again chose to build this kit in a modular format by building subassemblies. This allowed me to keep moving at a steady pace while some assemblies were allowed to dry.
As with both Star Trek kits, this kit has a lot of parts hanging off making the kit appear quite flimsy. Lots of time spent laying down glue fillets will pay off in increased sturdiness.
When cutting vacuum formed parts I used the recommended trace and cut method with considerable success. Always pre-fit these parts and I chose to assemble them with CA type glue tacking points. After the points are tacked together, I sealed the edges with a bead of CA glue. I then would use Elmers Wood Filler on all seams. After drying I sanded the seams to blend them in as much as possible. This was a much more difficult and less successful task on this kit because of the small detail on the edges of the engine pods.
Several Templates are included to assist with alignment. Again this is a difficult task in this kit. I had success with a slow setting Elmers white glue allowing me the opportunity to make small corrections as the part sets up.
Finishing:
In finishing this kit I chose to seal all balsa parts with a thin CA glue. This would greatly strengthen the part and seal the wood grain allowing for a better finish. After that, several glue fillets are applied for strength. I sealed the rocket with three coats of Kilz spray paint sealer. This is lightly sanded and then followed up with three coats of dark gray Krylon paint.
CAUTION: Krylon paint applied directly to vacuum formed parts will soften and sometimes melt the part. Therefore, it is important to seal the part before applying the Krylon paint.
After all base paint is applied, a small detail brush and a steady hand is needed to apply small accent items. Colors used for these items are red, silver, and black.
Decals are of two forms, stick-on and water slide. The stick-on are aluminum foil type and are easy to apply. Water slide decals are another matter. I found mine to be brittle and very difficult to apply. This maybe attributed to the age of my kit
Finally, I noticed that the instructions call for the kits base color to be the same as the Enterprise kit. Thinking that this kit should be different and more menacing in appearence, I chose a non-recommended dark gray.
Construction Rating: 4 out of 5
Flight:
The model has yet to fly, however, the kit calls for the use of the following three motors: B4-2, B6-4,C6-5. Since the finished weight of this rocket seems a bit light I will probably lean toward using the B motors.
Motors retention is the standard Estes Motor clip.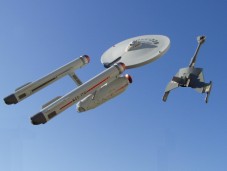 Recovery:
Weak points again go to the standard Estes elastic shock cord attached with the glue on paper tri-fold. I chose to switch to a Quest style Kevlar® string attached to the motor mount and then tied to the elastic cord.
Flight Rating: 3 out of 5
Summary:
I like this rocket but did not feel like it turns out as nice as it's sister ship, the Enterprise. CONs go to detail and decals that are brittle. PROs are few that come to mind.
Overall Rating: 3 out of 5