The next step was rounding the all the edges of the fins, except the root. Then it was time to mix another batch of wood filler. (I suppose I could have started with the fin prep at the very beginning of the build, and then filled them the same time I did the body tube.)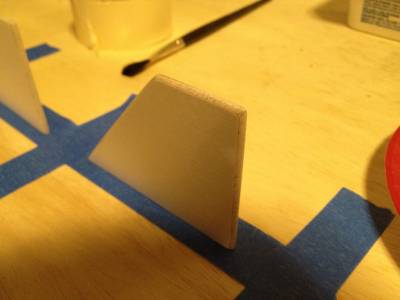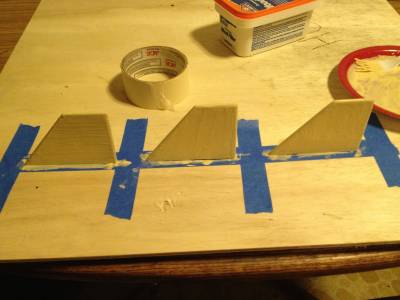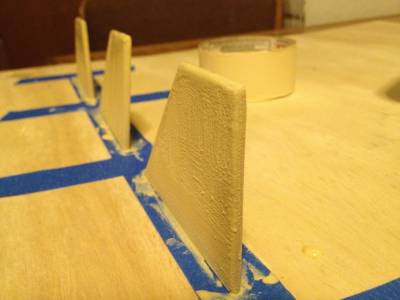 I tried a new technique (I read about on EMRR) to mask the root edge while applying the wood filler to the fins. I let the fins dry over night, and then sanded them smooth. (320 grit sanding fim, followed by 400 grit, and then 600 grit.)
With the fins complete, it was time to attach them to the body tube. Pretty standard technique here: double-glue joint as described in the build instructions followed up with glue fillets. The alignment on my second fin was a little off, so I removed it and tried again. Then I realized I attached it backwards. (d'oh) Third time was a charm.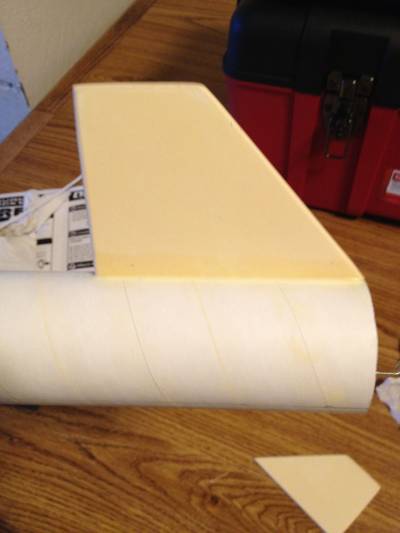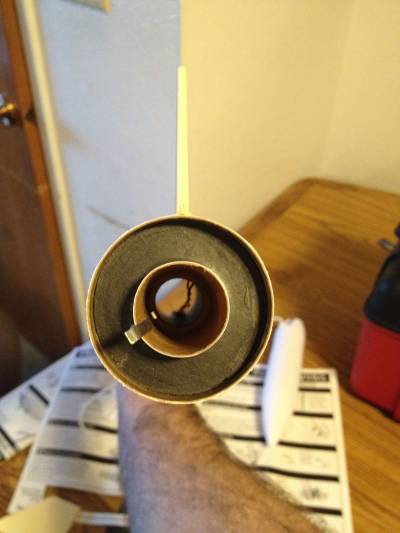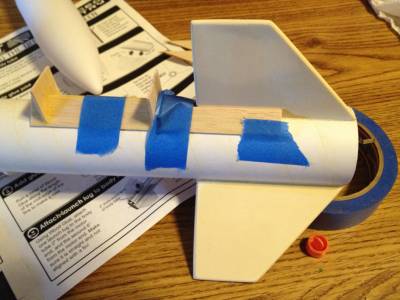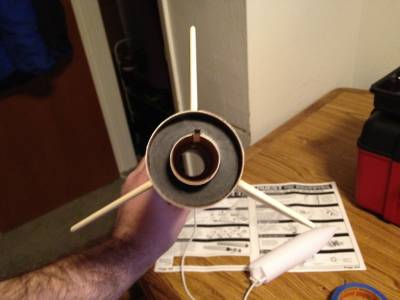 Once all the fins were attached, I added the launch lugs. I unwrapped the fin alignment guide, added a line midway between 2 of the fins, re-taped and slid the ring back on the body tube. I used the new line to mark where I wanted the launch lugs to be attached.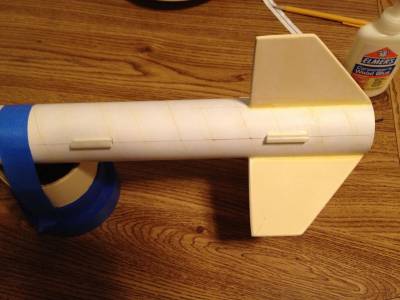 I can never get these on without air-bubles in the re-enfocing glue fillets, so I'm trying something new and filling the holes with a bit of wood filler once the fillets dry.
All that's left is to paint and apply decals.