Photo Album - Hobby Rockets Featured in Movies and TV Shows
Rocket Motor Used in "The New Leave It to Beaver"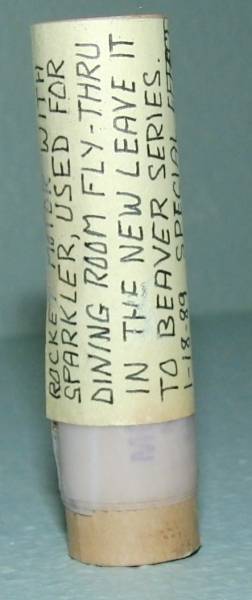 An episode of "The New Leave It To Beaver" portrayed children getting into trouble with fireworks. A model rocket with modified engines was used to simulate the fireworks. This is the rocket motor used in the filming of the show.
- Post a Comment -