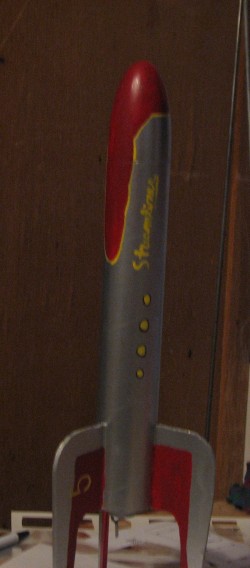 Brief:
This is my entry into the Design this spaceship contest. I did the Streamliner, and the rocket itself looks great, it is just my mediocre paint skills that did this rocket injustice.
Parts list:
1 BT 60 9in tube
1 Plastic Big Bertha Style NC.
1 Cygnus rocketry 18 to 60 motor mount
1/8 balsa stock
3/16 launch lug,( 1/8 would be better.)
Recovery of your choice: 12in chute or a streamer.
Construction:
This rocket is pretty much built like a tank. The fins I covered with paper, Fillets are strong, and a kevlar® recovery line.
I made my own fin pattern by hand and then the rest of the build went on like almost any other rocket.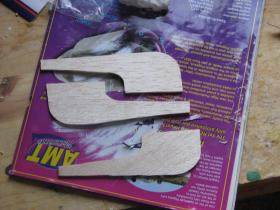 Finishing:
I did a primer, then a base coat of Walmart sliver.
Next I hand painted on all the little details that make this rocket a beauty. Unfortuneatly my painting skills aren't to great and I didn't have time or the resources to make decals.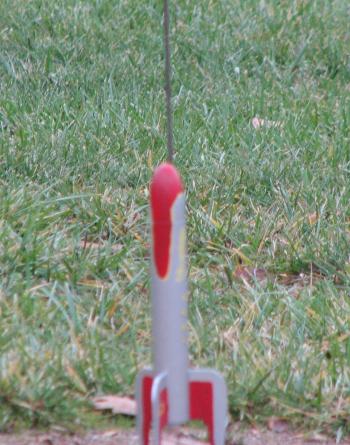 Flight and Recovery:
The first two flights were on B6-4s This is the perfect motor for this rocket. It easily gets 1,000 ft or so and comes down nicely on a 12in chute. Not too fast, not too hard.
The first flight I forgot the wadding so I ruined one of my Hartle Engineering Chutes.
Next flight was a long better and came down some 100 feet from the pad, in the rocks! No damage whatsoever.
Last flight was on a C6-5, What a beautiful launch. Straight boost to 1,200 feet, and then came down sideways on the 1/2 in streamer I put in it.
Once again, not a scratch. Sorry, camera's battery went out and I only caught the smoke off the pad.
Summary:
All in all, this rocket was quick and easy to build and is a true flyer. I have decided to name it the UPFE Steamliner class, OL' DEPENDABLE. For a rocket that will fly through the astroids of space, and come out unscathed. ;).