Photo Album - Aerial Photography
This Photo Album is my collection of images taken from a rocket camera. So far the only camera-ready rocket is the Bandit HD, however there will be others made. These were taken at various launch sites. Fort Indiantown Gap, PA and Halifax, PA. Again, there will be more!
The Bandit booster being recovered on a seperate parachute.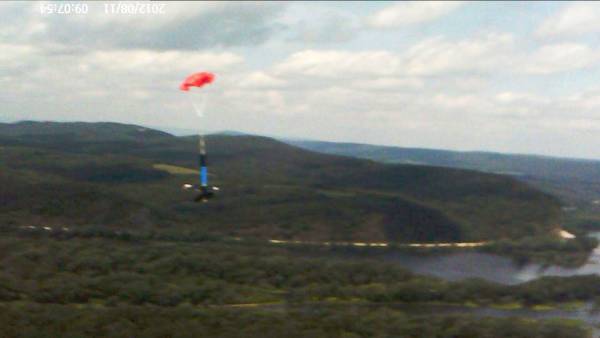 - Post a Comment -