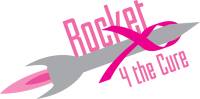 High School Seniors Sanzio Angeli, of Clover Hill High School, and Dylan Whitesel, of Midlothian High School, hope to raise money and awareness for Breast Cancer research and break a world record at the same time. They are combining their love for model rocketry with community citizenship to create "Rocket4theCure." Sanzio and Dylan are selling model rockets for $10 each to be launched simultaneously, hoping to launch 4,000 rockets, which would shatter the standing record, all while raising money for The Central Virginia Affiliate of Susan G. Komen.
Manufacturers >>
Semroc
Carl McLawhorn founded Semroc Astronautics Corporation in his college dorm at North Carolina State University in November, 1967. Semroc produced a line of model rocket kits and motors. Semroc grew to a company with twenty-five full-time employees working at two facilities. The company's quick growth, however, presented challenges and, in early 1971, Semroc became insolvent and closed its doors.
A little over three decades later, Semroc returned. Reincorporated on April 2, 2002, Semroc produces a large line of quolity model rocket kits including many reproductions of the classic kits of the 1960s and 1970s.
AKA:
Semroc Astronautics Corporation
Products: