The FlisKits ACME Spitfire was inspired by a rocket which appeared in a Far Side comic by Gary Larson.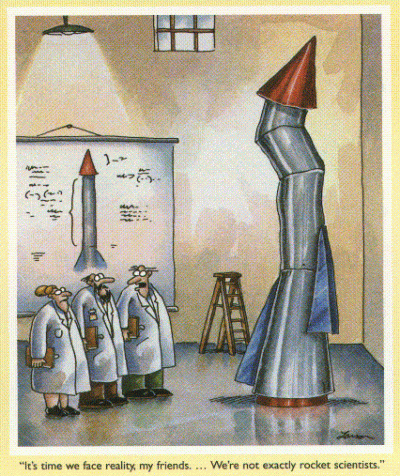 "It's time we face reality, my friends ... We're not exactly rocket scientists."
With a few tweaks, however, Jim Flis designed a rocket similar to the one in the cartoon. FlisKits's rocket actually flies quite well in spite of its odd appearance.