Step 3 of the instructions has you prep and assemble the balsa fins and decorations. Sand the outer surfaces, and use the included angle gauge from the header card to cant the outer box sides to the correct angle.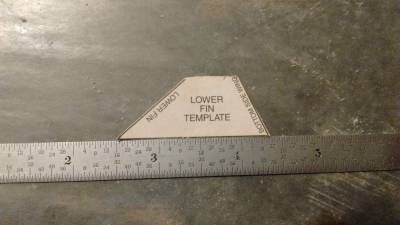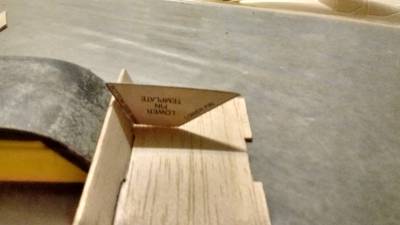 Glue is drying on the lower nacelle. This almost takes 3 hands to accomplish. I ended up tak-ing the sides in place with thin CA followed by gorilla wood glue.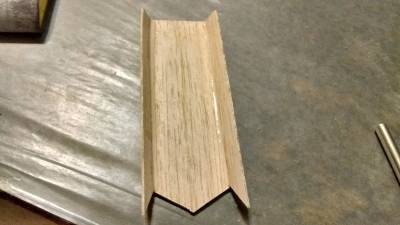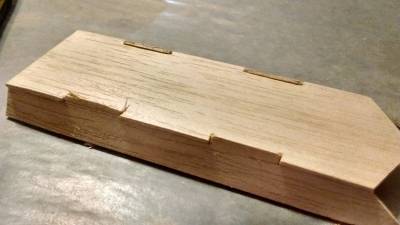 Those tabs on the nacelle will be sanded smooth after the glue dries.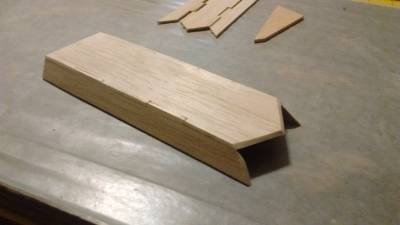 I knocked the tabs flush, and sanded the leading edge to a more "Stealth" appearance. This piece, and the upper nacelle's, will be primed and painted before final assembly. I want this one to look picture perfect.
Moving on to the upper nacelle's, they get assembled the same way as the lower one, in left and right sides.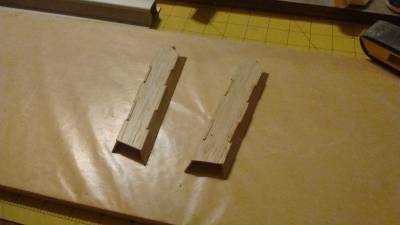 Made the decision to paper cover all of the balsa fins. The engine nacelles seemed to be a weak spot for mounting the upper and lower fins.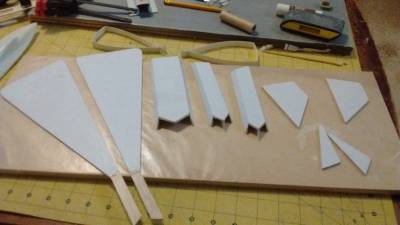 Here we have the beginnings of actual assembly of the main body and the wings. The next picture is of the engine nacelle.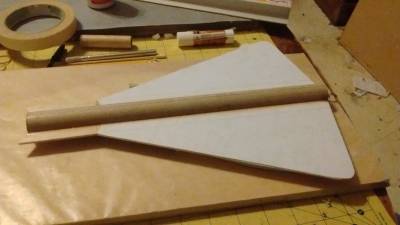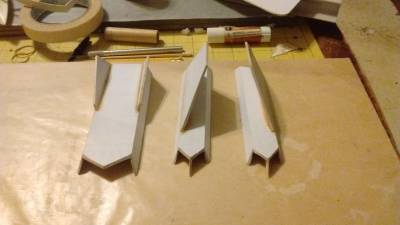 The nacelles will be getting primered and painted before final assembly. I do not believe that I could get the paint inside of them otherwise.