Brief
This kit is great for people who want a fun high powered rocket. The size is not cumbersome and the build is not complicated.
Components
Model:

07653

Skill Level 3:

Average Skills Needed

Length:

37.000" (93.98 cm)

Weight:

53.000 oz (1502.52 g)

Diameter (Max):

5.540" (14.07 cm)

Fin Count:

3

Motor Size:

38mm

Recovery System:

36" Diameter Nylon Parachute

Launch Pad Type:

High Power

CP Location:

24.65" (62.61 cm) from the tip of the nose cone

Manufactured by:

LOC Precision Rocketry
Construction
Pros: High quality parts, thick wooden fins, easy to assemble, fun to build pre-cut fin slots on tube and motor mount
Cons: Clarification on lug placement
Overall, the build wasn't complicated. I did have to do some sanding on the fins to get them to fit into the pre-cut tube slots but it wasn't much and I always expect to sand on any kit. For me this was a great lesson on using different epoxies.
Make sure you properly weight the nose, it's short and stubby so it puts CG and CP close together.
Finishing
The instructions cover on how to best prep the rocket before painting it but I went rouge.
I am not an artist so I used a basic design. This one was painted like a Hornady Bullet (the shape looks like one).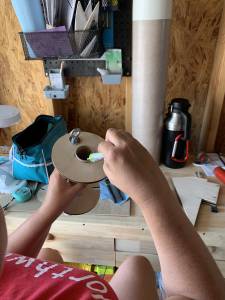 Flight
It flew beautiful. I used an Cesaroni 38mm I170 14A. It flew straight, the chute deployed perfectly, and I was able to get my L1 certification with it. Unfortunately, I messed up the altimeter so I don't know the altitude. I'll get it next time.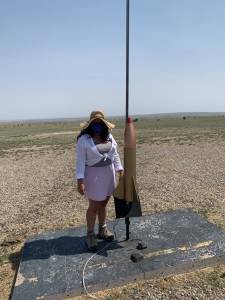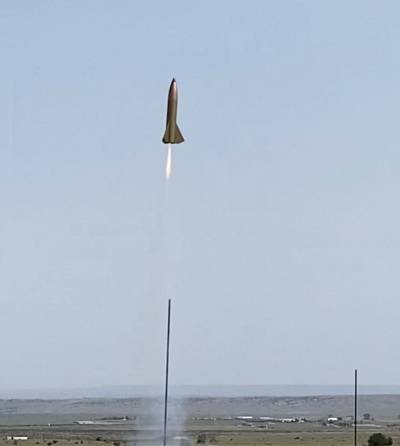 Recovery
The rocket comes with a 36" Diameter Nylon Parachute and that is the one I used.
Flight Rating: 4
Summary
I would buy this kit again and I can't wait for the next chance to fly it again.
Overall Rating: 4