Brief
A nice, semi scale version of the third generation Patriot missile. As most TLP kits are, this is based on the BT80 body tube.
Components
This kit comes with the usual assortment of parts one would expect from the Launch Pad. Included were two Estes type BT80 body tubes, a BT50 motor mount tube, tube couplers for the BT80's, fiber centering rings, a plastic nose cone, a parachute, nose weight,and enough balsa wood of varying sizes to keep you busy for hours. Note that the wood parts are not pre-cut. You have to do that work yourself.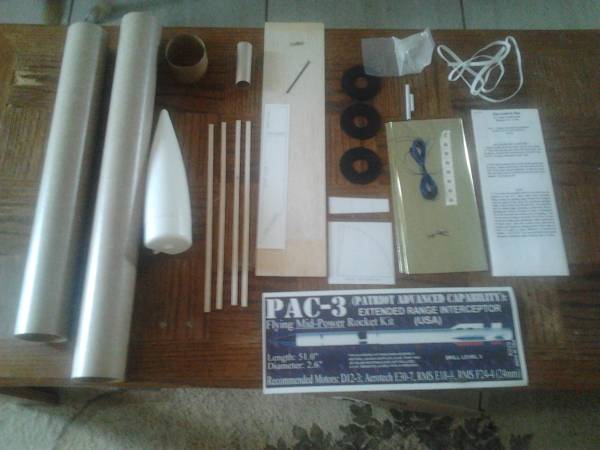 Construction
Many of us TLP fans have a standard set of upgrades that we do to our kits, and I am no different. I'll try to list mine here.
First, I substituted a longer tube coupler than what is supplied with the kit. The longer coupler makes it easier to get the joined tubes aligned correctly. These kits were all come with a 24x70mm motor mount, and a kit this size really does well on the newer, longer 24mm motors, so I upgraded the motor mount and included a positive motor retention system. The supplied recovery parts also need to be upgraded to handle using higher thrust motors. I also choose to upgrade the supplied 3/16" launch lug with a 1/4" one. Finally, I replaced the lower balsa fins with basswood, for extra strength and durability.
One of the most difficult parts of building a TLP kit is the so called 'witches hat'. This is a paper cone that is glued to the top of the plastic nose cone to approximate the shape of the prototype's nose. My method is to first make a copy of the template that comes with the kit, because the first one I make never comes out right. After I get one that I like, I mix up a little epoxy and fill the tip of the cone to strengthen it. I then cut off the end of the plastic nose cone and attached the paper cone. Next, I filled the cone with two part expanding foam. This makes the assembly extremely rigid. The seams of the plastic nose cone, and the seam of the paber cone all need to be filled and sanded for best appearance. I think mine came out fine.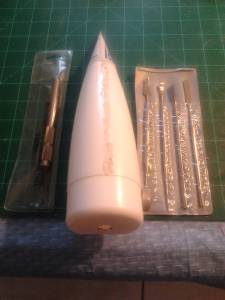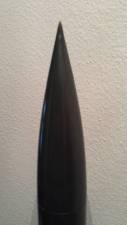 Other than this, there is really nothing here that is terribly difficult. Take your time, and you'll produce a really nice looking kit.
Finishing
There was nothing exotic required to finish the model. I used Bondo Spot Putty to fill the seams in the body tube, and Rustoleum spray cans for primer, white base coat, and green finish coat. I wet sanded between coats as required.
TLP kit instructions are rather sparse when detailing the kit. However, thanks to the magic of the interwebs, I found plenty of photos to help out. I contacted Mark at Stickershock23, and he made me a beautiful set of vinyl decals which really makes this kit stand out.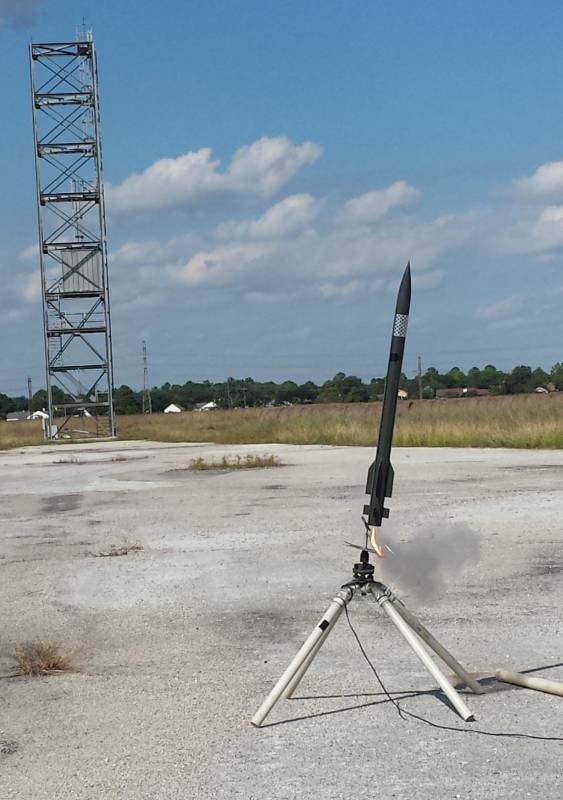 Construction Score: 4
Flight
My model came in at 14oz with all my modifications. All flights have been straight and true using F24, F39, and F35 motors. This kit is one of my favorite flyers.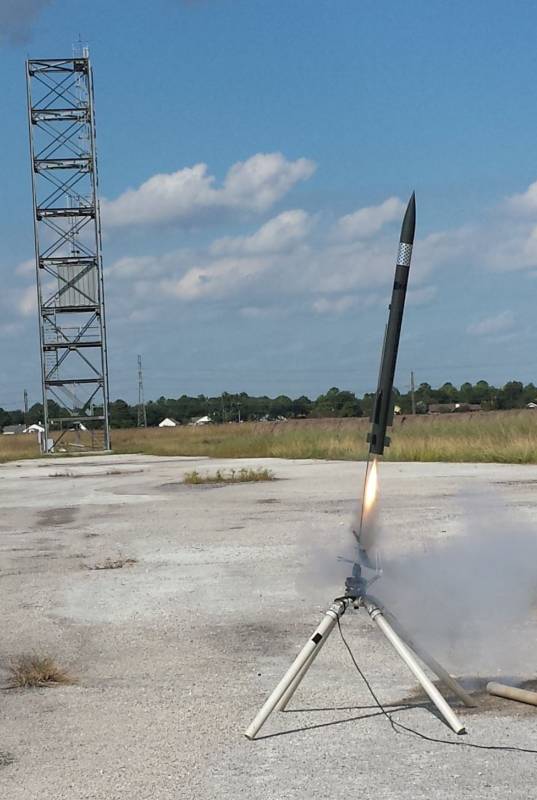 Recovery
In my opinion, the supplied shock cord was too short, and I only trust mylar parachutes in contest models. Both were swapped out with more appropriate materials.
Flight Rating: 4
Summary
This is a great kit, and a great flyer. A lot of work needs to go into these kits, but the end result is worth it. I'll probably continue to fly this as often as I get a chance.
Overall Rating: 4