Brief
This is a BT-60 sized semi scale version of the Phoenix missile from The Launch Pad.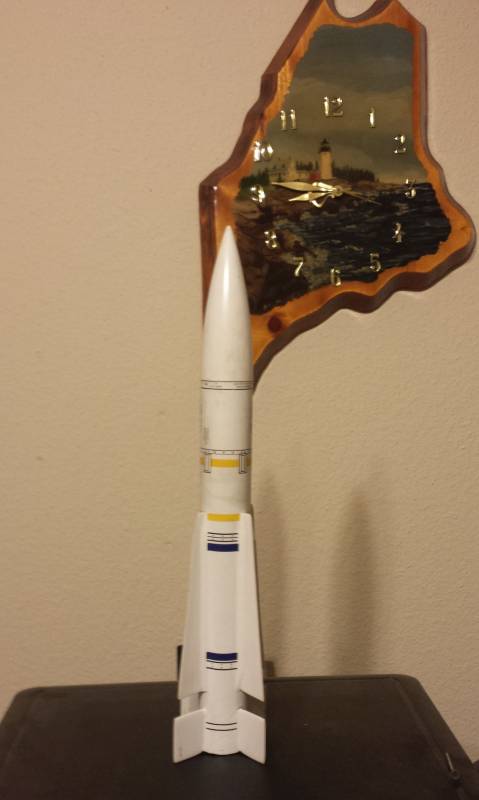 Components
This kit comes with a variety of Estes type parts.
A BT-60 main body tube.
A BT-50 engine mount tube.
A plastic nose cone that seems identical to the one in the Estes Patriot.
Balsa fin stock.
Fiber centering rings.
Nose weight.
Launch Lug, mylar parachute, rubber shock cord
A paper sheet with fin root edge brackets printed on it.
Construction
I made several modifications to the kit. First, I replaced the rear balsa fins with basswood and added TTW tabs. Second, I added a coupler to the bottom of the main airframe to help protect it from the blast of the motor at liftoff. Third, I lengthened the motor tube so that I could fly this kit on Estes E9's or E12's. This necessitated adding extra nose weight to the model. These will be my standard set of modifications on all future Launch Pad kits.
The instructions were easy to follow and it was easy to construct a good looking model. The fin root brackets really help the model stand out. I went to Jim Ball's scale site http://www.rocketryonline.com/jimball/jimball/scale-data/scale.htm for help on the fin brackets.
I discarded the supplied recovery materials and substituted my own elastic shock cord and nylon parachute. Prior experience has taught me that this a necessary step.
Additionally, this is one of the few TLP kits that does not require the paper nose tip extension.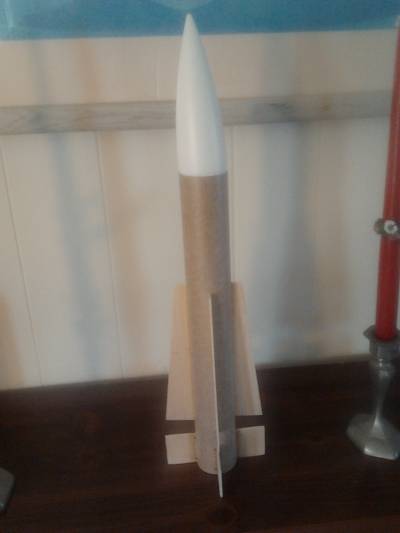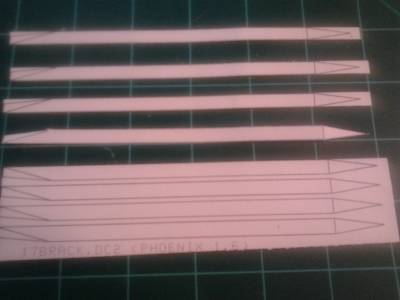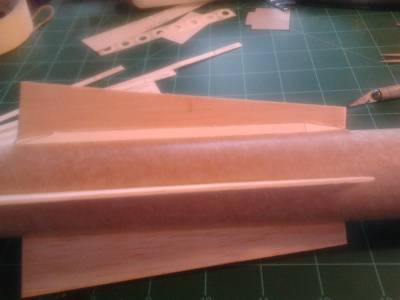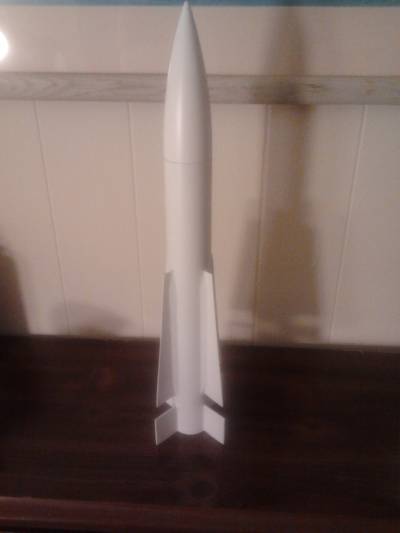 Finishing
I finished the wood parts with sanding sealer, and applied putty to cover up the seam in the plastic nose cone. After sanding everything smooth, I sprayed the model with a couple coats of Krylon White Primer, followed by a couple coats of Krylon Flat white.
Launch Pad kits do not come with decals, and this one was no exception. Fortunately, Excelsior sells a decal set for this model http://www.excelsiorrocketry.com/product.php?id_product=214.
I added enough nose weight that the model would be stable with an E9 motor loaded. The finished mass of the model is 132 grams.
Construction Score: 3
Flight
So far, I have flown this model on C11's, D12's, and D9's. The model flies straight and true during boost, but tends to weathervane as it slows down. With all the nose weight I added, this is to be expected. This is a nice flyer.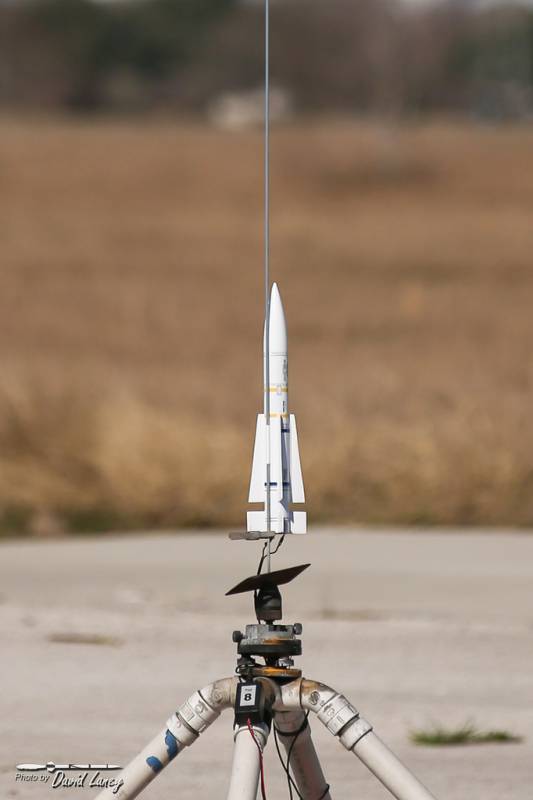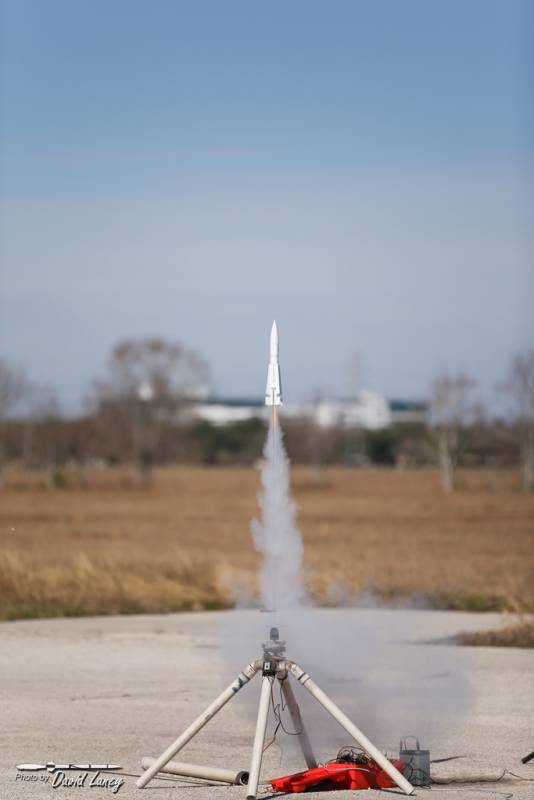 Recovery
As mentioned earlier, I changed out the supplied recovery materials for my own. That, as well as the TTW tabs on the rear fins, have made my flights problem free. It has even survived a landing on the asphalt with only minor paint damage.
Flight Rating: 4
Summary
A nice addition to my fleet. A good choice of motors allows me to fly this from about 300 feet on a C11 to over 1500 feet on a E12.
Overall Rating: 4