Brief
I've been wanting a Sandia Sandhawk model to build and fly for some time and found one at Rocketarium. Kit # RK-1030.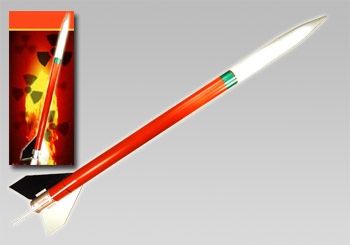 Current price as of this write up is $26.95.
Components
After I opened the kit I checked it to ensure that all the parts were there.
Construction
The only things I changed on this rocket were
1) scratch-build and install an ejection baffle,
2) add a Kevlar tether to the recovery system. The tether attached to the top motor mount ring, went through the ejection baffle, and just outside of the airframe with the loop made on the end. From there I attached the shock cord and the parachute.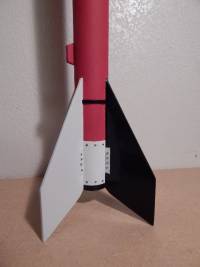 The parts were all of good quality and fit well.
The one thing that this kit lacks is the attention to scale details. I elected to take the time to add those details such as antennae and correct color placement thus making it look a bit closer to the actual full scale model.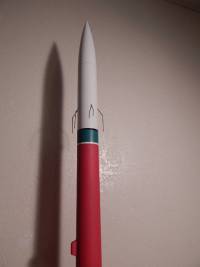 Overall construction and finishing went very well. Loved building it.
Recovery
The parachute is a 12" plastic parachute that I cut a hole in to keep it from rocking back in forth on its descent down. It descended on its parachute somewhere near 20 feet per second with not much drift since the winds were light.
Flight Rating: 5
Summary
I've flown it two times each with a D12-3, but really should have used the D12-5 instead. Each flight was straight and predictable and recovered without any damage.
Overall Rating: 4