Contributed by Kevin Davidson
(
Contributed
- by Kevin Davidson - 10/06/08)

Brief:
I recently made my Level three launch at the Sept. ROC event in Lucerne. My rocket is a Modified LOC Bruiser with a HyperTek M1000 Hybrid motor. The rocket name is JUICE and the sticker was made by Mark at StickerShock.
Contact him and get your rocket name on your rocket.
Modifications:
I used both the Missle Works® Minnie and the PerfectFlite® HiAlt45 altimeters for a dual deploy.
Construction:
Fiber glassed body tubes, Heavier centering rings, Larger chutes, Electronic Bay LOC kit was great and the extra service I received when I called was great. Both altimeters company owner's were also very friendly and knowledgeable when asked for help.
I have achieved my Level 3 Nar Cert.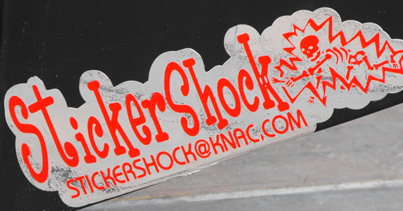 Flight:
I used the Hypertek M1000 motor.
- Post a Comment -
What You Can Do