I received my Saturn V kit from Jonrocket.com. I'd had my eye on this kit for a while.
The instructions look to be comprehensive, covering 22 pages. I didn't see a parts list.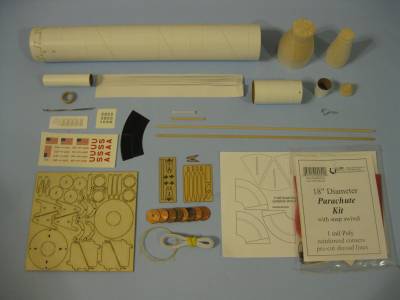 My first thought upon opening the bag was that there are a lot of laser burned parts! Most are burned in 1/16" plywood. The RCS thrusters and tower support pieces are cut in 1/32" plywood. The liquid hydrogen lines are cut into 1/16" basswood.
The body tubes are laser marked for all the trim pieces. Faint burnt lines give you all locations for the trim pieces. There'll be no measuring or guessing the trim locations on this build! Other laser lines are cut through the body tube to allow assembly tabs to be glued.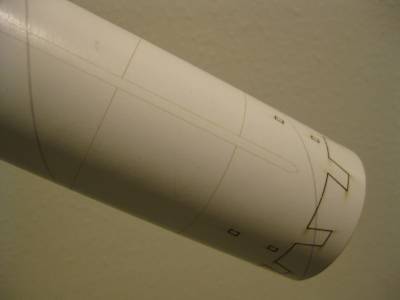 There are an extra fin fairing shroud and an extra nozzle shroud - a nice touch! You are also given extras of the escape motor shrouds. The escape motor shrouds are tiny. I'm a big fan of providing extra shrouds in a kit.
Seven pennies are included, one has a center hole drilled to tie on a Kevlar line. A black adhesive vinyl roll pattern is pre cut for the S-II/S-IVB adapter.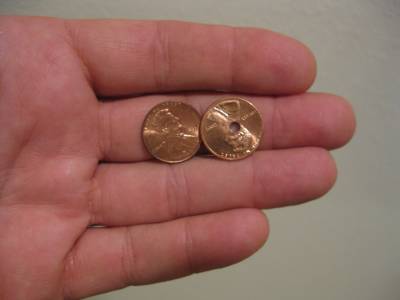 I'd read over the instructions last night and started construction today.
There are many laser burned parts. I wanted to seal them before removing them from the cut sheets. I applied two coats of varnish to all the flat surfaces. After sanding smooth, this will give me a smooth surface that won't absorb too much paint later.