Brief
Slick and sleek looking US Rockets product with great lines and a killer name. Another cool feature is that the power possibilities go from 18mm to 29mm, and it is entirely imaginable to see it built to handle any of the three motor sizes. (Although it may never be seen again if you opt for that 29mm motor.)
Components
Plastic nose cone
BT-50 upper body tube
BT-55 lower body tube
2 - 5055 centering rings
Pre-cut plywood fins
Elastic shock cord
Construction
For such a cool rocket the build process is decidedly uncomplicated. I made a couple of changes along the way, both of which were made for aesthetic reasons, but both that could have been left alone if I'd decided to go strictly stock. The first one was switching out the stubby plastic nose cone for a longer balsa one. Like I said, just aesthetic, and only a matter of 1/2" longer, but I like the sleekness the length added. The other was switching out the transition from a paper one where you made triangular cuts in the upper end of the lower body tube and bend the remains back to create the transition. Old school, for sure, but I wanted something with a bit more polish. The math involved in making such a transition is far too complicated for a history major, but Payload Bay is my buddy when it comes to transitions and has a program that makes it all a breeze. http://www.payloadbay.com/index.php?page=Tools&action=TRANS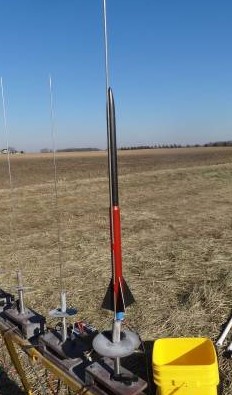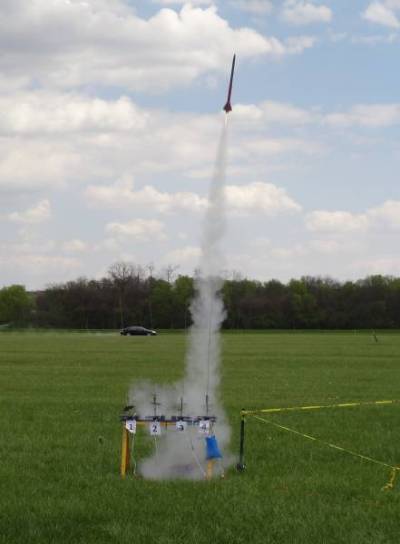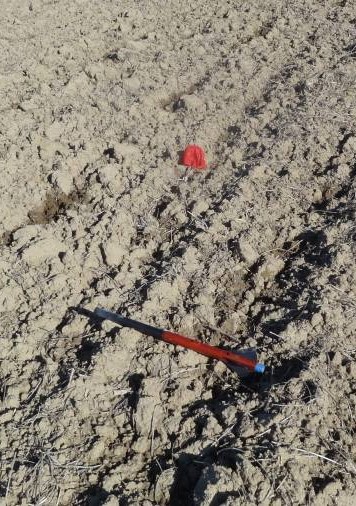 Finishing
This is a blank canvas as far as paint goes. I used Testor's Fiery Orange for the main body and transition and Blazin' Black for the fins, nose cone and the body tube above the transition. I'm a little embarrassed to admit that I've used this combination on many of the rockets I've built in the years since.
Construction Score: 4
Flight
First flight for the sniper came at a TORC regional five years ago. For some reason I wasn't able to find a D12-7 locally. My local Hobby Lobby had two pegs full of D12-0 motors, but no D12-7s, which seemed to be like finding jelly, but no peanut butter. My second option was to pick up a pack from my on-field vendor, but he was also out. I had a C11-7 and an E9-8 in my motor stash, but neither had the kind of history that made me comfortable using them. The C11-7 came from the same pack as the one that destroyed my Maxi Mini Max the first time back in February, 2015. The E9-8 was from a pack that included the motor that thoroughly killed my FSI Dart clone in 2013. I went with the C11-7 with no confidence whatsoever. Turns out my lack of confidence was well founded. The Sniper left the pad looking great, much like the Mega Mini Max had. I actually got great lift off and climb out pics of the Sniper, and had started to lower the camera when the C11-7 blew. The nose cone blew off and the 1/4" elastic snapped like a string. The body tube fell to the ground while the nose cone and chute recovered with the wind to the right. The end of the body tube was discolored by the blast, but that would wipe off. The tri-fold had to be replaced, but it would be ready the next time I got the chance to fly on a field large enough.
Hobby Lobby never did restock the D12-7, so I'd eventually settled on a D12-5 for the next flight. This flight was in the WSR beanfield in December, 2017. It was a windy day, and I went with a smaller 12" chute for the flight to cut down on drift. This time it actually completed the flight, windcocking fairly severely to the right as it left the pad, which cut down on overall altitude. Ejection came just as the Sniper tipped over and the rocket immediately began drifting back across the flightline before ending up fairly deep in the beans. It was recovered without damage and the next flight should be in the cornfield with an Estes E12, which I'm looking forward to greatly.
Recovery
Flight Rating: 5
Summary
Pros: Slight design quibbles aside, this is a really cool kit. Impressive performance. Wide range of power options
Cons: US Rockets webpage has disappeared.
Overall Rating: 4