step number 3 has you sand the fins on the outside and to final shape. Step number four has the fins assembled from their separate pieces. I didn't do any before pictures for those who were interested.
Again with a couple modifications, call this step 4.1. I'm going to be using a glue stick and paper covering my fins to give them a little bit more strength and make finishing them easier.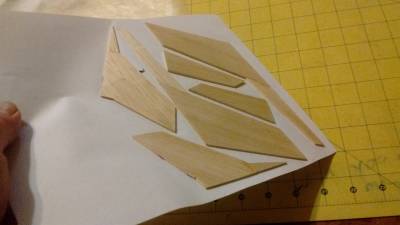 Here is one side of all the fins glued to a piece of paper.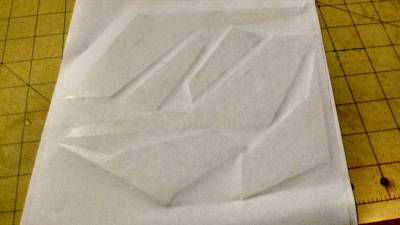 And both sides covered in paper. Then you simply burnish the paper down to help the glue adhered. I simply use an empty an engine casing.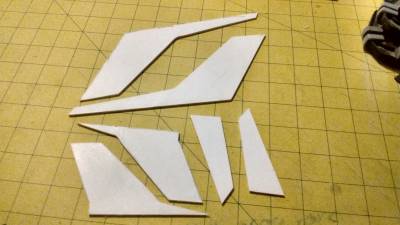 After allowing the glue to dry overnight, simply separate the fins and trim the excess paper away from them. These fins should now be ready for mounting.