Brief
Great little GoonyBird style kit by Semroc.
Components
Balsa nose cone, fins, and cockpit. Water slide decals.
Construction
No problems building the kit.
Finishing
Was a little difficult to paint the joint under the wings.
Construction Score: 5
Flight
Great flights, fin config makes it look cool in the air.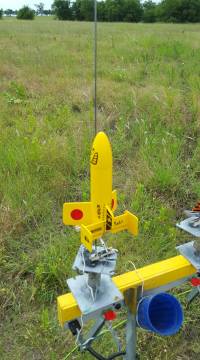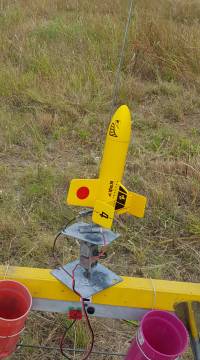 Recovery
I wish I had put two more coats of glue on the nose cone. It's a bit banged up now.
Flight Rating: 5
Summary
One of my favorite rockets
Overall Rating: 5