Submit a Rocksim Design File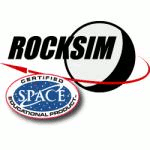 Thank you for offering to submit a Rocksim design file to RocketReviews.com.
RocketReviews.com makes it easier for you to submit a Rocksim design. Once you've uploaded the design, it will be added to the new Rocksim Library.
This site is able to read and understand the content of Rocksim design files. So, more information about each design is displayed and indexed for searching.
After you upload a design file, it will be listed on your "My Designs" page. A link to "My Designs" will be display in one of the menu blocks on the left side of the screen. On your "My Designs" page you can select a design that you uploaded and add or edit information about the design. You'll also be able to upload pictures and share videos of rockets based on the design file.
To upload a design file, you must be logged into RocketReviews.com. If you haven't created an account here yet, please follow the Create an Account link. If you aleady have an account, you can log in using the form below.