Drago Rocksim Design File
Comments: Notes: 1) The model incorporates an AeroPac 29mm Motor Retainer. 2) The motor mount length may need to be changed to match the part supplied in the kit. 3) A 1/4-20 eyebolt is used in the nosecone 4) A parachute protector was used (instead of dog barf). 5) Note position of forward centering ring - relocate to match assembly instructions. 6) "As-Built Mass" set to model rocket as built and finished by Andrea Overton.
Designer: Tim Lehr, Wildman
Download Drago.rkt
To use the design file above, you need a copy of Rocksim, a rocket design and simulation program.
Kit Name: Wildman Rocketry - Drago {Kit}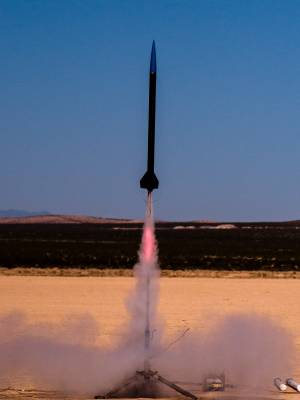 CG: 26.9706 inches from front
CP: 35.5622 inches from front
Margin: 3.76 Overstable
What You Can Do