Star Rider Rocksim Design File
Comments: 2 nosecone finlets are simulated with the 3 unattached fins. The dimensions for this model are estimated.
Designer: Estes Industries, Inc., (data entered by Charles Keller based on Kit # K-2010 instructions)
Download oop_estes_starrider.rkt
To use the design file above, you need a copy of Rocksim, a rocket design and simulation program.
Kit Name: Estes - Star Rider {Kit} (2010) [1989-1992]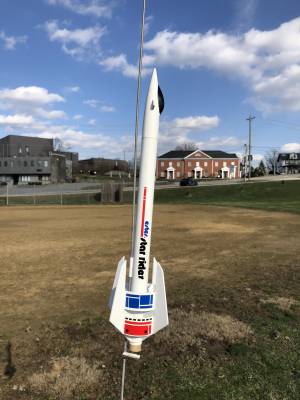 CG: 9.7174 inches from front
CP: 12.2440 inches from front
Margin: 2.59 Overstable
What You Can Do