Photo Album - Photos for the Tip "Adding Altimeter Payload for Low Power Rockets"
These pictures are intended to illustrate the Tip that describes my method of adding an Electronics/Altimeter Bay to low-powered rockets. This article is geared specifically for the Jolly Logic Altimeter One/Two, which is small enough to fit into a BT-20 body tube and light enough to be hoisted by a 1/2A motor or even T-motors (13mm).
Forming a small wire into a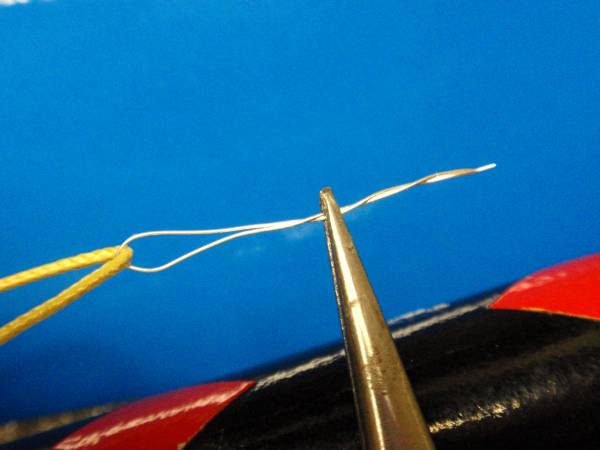 Why use Kevlar? It's lighter than a screw-eye and if constructed properly it will hold better than the thin threads of a screw-eye in thin plywood or soft balsa. Just make sure the knot on the other side of the plywood is much bigger than the hole, and glue it in well. With the hole very small, you will need this 'needle' to get it through the hole.
- Post a Comment -
EXIF Data
| Attribute | Value |
| --- | --- |
| Time | December 17, 2011 - 07:01:32 |
| Camera | OLYMPUS IMAGING CORP. u1010,S1010 |
| F-Number | f/4.3 |
| Exposure | 1/40 sec |
| ISO | 800 |
| Exposure program | Normal Program |