Renegade Rocksim Design File
Contributed by Ashley Lightfoot
Comments: Estes Renegade built stock - except booster stage main tube cut to 3.00" to allow for better thrust. Rocket is fairly heavy and booster may streamline on recovery rather than tumble.
Designer: A. E. Lightfoot - 2/5/08
Download estes_renegade.rkt
To use the design file above, you need a copy of Rocksim, a rocket design and simulation program.
Kit Name: Estes - Renegade {Kit} (2109) [2003-2013]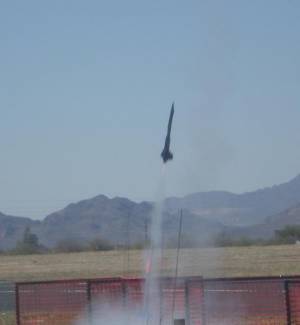 CG: 13.0431 inches from front
CP: 19.3117 inches from front
Margin: 3.82 Overstable
What You Can Do