Pemberton Technologies - King Kraken Rocksim Design File
Contributed by Greg Kurlinski
Rocksim 9 can now handle tube fins, but not the Beveled style that the Kraken uses. the 3-fin sets used here approximate the drag of the actual tubes.
Comments: Production Model
Designer: Layne Pemberton PembertonTechnologies.com Pem_Tech@yahoo.com
Download king Kraken Production.rkt
To use the design file above, you need a copy of Rocksim, a rocket design and simulation program.
Kit Name: Pemberton Technologies - King Kraken {Kit}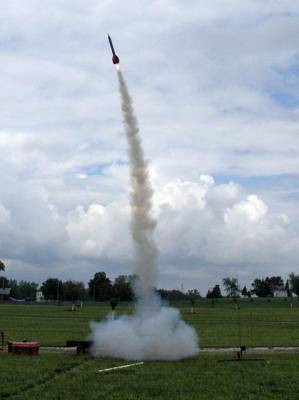 CG: 24.0000 inches from front
CP: 32.8090 inches from front
Margin: 2.84 Overstable
Related Kits:
What You Can Do