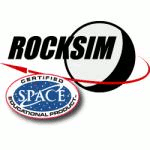 Rocksim Design File
Comments: 9/15/2021 Updated weight for near final. 8112g 10/1/2021 Changed wieght to 7790g based on dry weight measure after paint.
Designer: Composite Warehouse 75mm No Boattail
Download ProLine Rocketry HV Arcas.rkt
To use the design file above, you need a copy of Rocksim, a rocket design and simulation program.
What You Can Do