Quest Courier Rocksim Design File
Comments: You can buy this kit from: www.ApogeeRockets.com. Note that the nose cone is made from a front portion, and a rear transition. This is how you can make any size nose cone you need for your own designs.
Designer: Dimension input by Tim Van Milligan
Download quest_courier.rkt
To use the design file above, you need a copy of Rocksim, a rocket design and simulation program.
Kit Name: Quest - Courier {Kit} (2011)
Diameter: 1.3100 inches
Length: 20.2500 inches
Style: Payload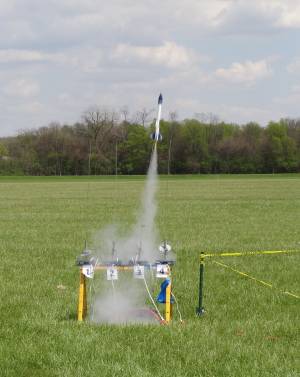 CG: 9.4572 inches from front
CP: 15.7050 inches from front
Margin: 3.24 Overstable
What You Can Do