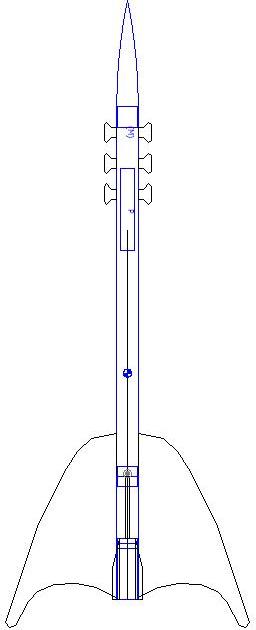 Eugene's Axe Rocksim Design File
Comments: Strange Pink Floyd references need to be understood first... The name of this model comes from the PF song "Be Careful With That Axe, Eugene". In rock music, guitars are often called an axe... A flying guitar...
Designer: C. P. McGraw -- BARCLONE
Visit Ye Olde Rocket Forum to download Eugene's_Axe.rkt
To use the design file above, you need a copy of Rocksim, a rocket design and simulation program.
What You Can Do