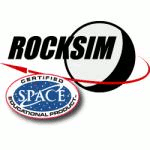 Estes - Chiller Rocksim Design File
Comments: The launch lug assembly and shock cord come pre-attached to the body tube. All data come from a kit build. The extra nose mass is only necessary when flying the rocket with an optional booster module. When flying just the single stage (this kit), the rocket is stable without the extra mass.
Designer: Estes Industries Rocksim file by David J. Thomas
Download Chiller.rkt
To use the design file above, you need a copy of Rocksim, a rocket design and simulation program.
Kit Name: Estes - Chiller {Kit} (2495)
Diameter: 1.3300 inches
Length: 19.4000 inches
Style: Sport
What You Can Do