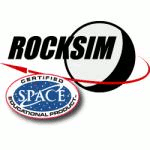 Semroc - Tau Zero Rocksim Design File
Comments: This file and its RockSim 9 counterpart both employ Bruce S. "teflonrocketry1" Levison's method for simulating ring fins. RockSim 8's 3D display shows additional artifacts because the outer fin set is actually drawn from the ST-7 body tube. My RockSim 9 version eliminates these artifacts, thanks to its much-needed "pod" feature. The fin patterns print out as intended.
Designer: Jay "Centuri Guy" Goemmer -- 26 Feb 2005 Semroc Kit KN-2, released 16 Dec 2008 Reimplementation in RockSim 8 -- 14 Dec 2008
Download Semroc_Tau_Zero_RS8.rkt
To use the design file above, you need a copy of Rocksim, a rocket design and simulation program.
Kit Name: Semroc - Tau Zero {Kit} (KN-2)
Diameter: 0.7590 inches
Length: 16.0000 inches
Style: Futuristic/Exotic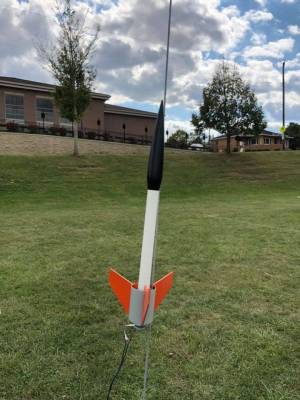 What You Can Do
---