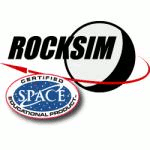 EVModels Nightwing Rocksim Design File
Comments: Renamed; was originally Azura. The general concept was leading away from the original intent for a beginner's model.
Designer: EVModels BARCLONE Rocketry
Visit Ye Olde Rocket Forum to download Nightwing.rkt
To use the design file above, you need a copy of Rocksim, a rocket design and simulation program.
What You Can Do