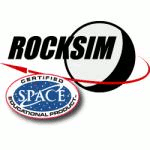 Rocksim Design File
Comments: Created from Rocket diagram from website Each item weighted and measured. Care has been take in creation of this rocksim, but use at your own risk.
Designer: David M. Robb
Download Performance Rocketry Half Scale Amraam.rkt
To use the design file above, you need a copy of Rocksim, a rocket design and simulation program.
What You Can Do