Quest Payloader One Rocksim Design File
Contributed by Bill Stine
Comments: This is a kit you can buy from www.ApogeeRockets.com. The through-the-wall fins make it easy to build for younger modelers.
Designer: Bill Stine. RockSim data entered by Tim Van Milligan
Download quest_payloader_one.rkt
To use the design file above, you need a copy of Rocksim, a rocket design and simulation program.
Kit Name: Quest - Payloader One {Kit}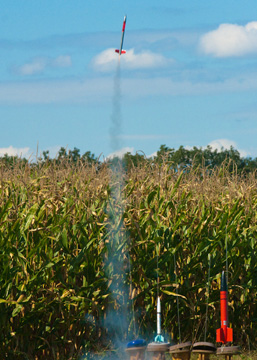 CG: 9.1451 inches from front
CP: 14.3008 inches from front
Margin: 5.24 Overstable
What You Can Do