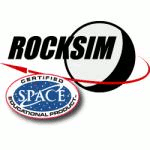 Estes - Trajector Rocksim Design File
Comments: 1. This is a stock Estes kit with the addition of upgraded recovery parts and ommision of engine block: 300# Kevlar 1st shock cord fastened to motor mount, stock Estes shock cord tied to end of Kevlar cord. 9" x 9" Nomex blanket heat shield Snap swivels and jump rings for fastening shock cord and parachute to nose cone Engine block not installed to accommodate Aerotech 29mm RMS motor - uses screw retainer only 2. The Rocksim DB for 1/2" elastic seems very low. I adjusted my materials from .0028 to .0104 ox/in. This resulted calculated weight that was very close to the measured weight of 27.92 g for the stock shock cord. The Rocksim default number is 21 grams less than that; if you keeo it I suggest adding a mass weigt to add the extra amount in. 3. Some of the diamteres or thicknesses may seem a little off. I weigh every component of a kit before I start building, subassemblies after I glue and paint, and the final model so that the simulaiton weight is within a few grams of the finished model weight. I like using calculated mass as much as possible, so where I can avoid using mass override by slightly adjusting the diamater of a part, I will take that option.
Designer: Estes Modeled by Glenn Pohly May 6 2016
Download Estes Trajector Pro.rkt
To use the design file above, you need a copy of Rocksim, a rocket design and simulation program.
Kit Name: Estes - Trajector {Kit} (9709)
Diameter: 2.0000 inches
Length: 35.3000 inches
Style: Futuristic/Exotic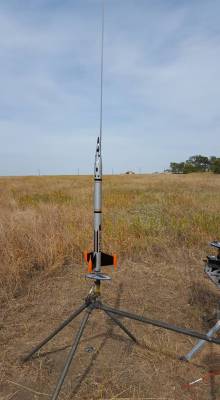 What You Can Do