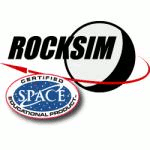 Madcow Rocketry Nike Smoke (4") Rocksim Design File
Comments: Component masses were obtained while building the kit. The kit does not include parachute or engine retainer; they must be obtained separately.
Designer: Mike Stoop - Madcow Rocketry Rocksim file revised by David J. Thomas
Download NikeSmoke4inch.rkt
To use the design file above, you need a copy of Rocksim, a rocket design and simulation program.
What You Can Do